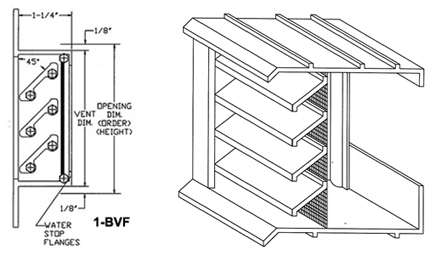 Foundation Vents & Brick Vents (Louvers
Foundation and Brick Vents come in three (3) styles. Shallow, deep and deep with a damper so it can be closed off during the winter. Select the correct size (or next oversize) and all choices will appear. Click on the "blue size link" for more information.
---
Enter your hole size, we will undercut it 1/4". Insect screen is standard on BV's. Verify your choices, the Flange option of 5% will be added after you check out. Freight runs about 11%, we suggest you get a freight quote.
---