UV-C Germicidial Ultraviolet Air Purifier Systems
Ultraviolet Air Purifiers are designed to prevent the growth of micro-organisms within the Air Conditioning & Heating System. They can also minimize up to 99% allergens, viruses, bacteria and mold out of the air that circulates throughout your home and office.
Given the recent developments with the Coronavirus (COVID-19) our APCO UV (Best Selling UV Light Air Purifier) manufacturer (Fresh Aire UV) has provided an update on the effectiveness of UV Purification Technology and APCO over the Coronavirus.
Click To Read The Official Coronavirus
UV Purification Statement by FreshAire UV
Aside from APCO UV, We carry a UV-C Lamp for every application and installation. Options from inexpensive, easy to install, single bulb units, to PCO Odor and Germ Eliminating, Multi-bulb Industrial Assemblies.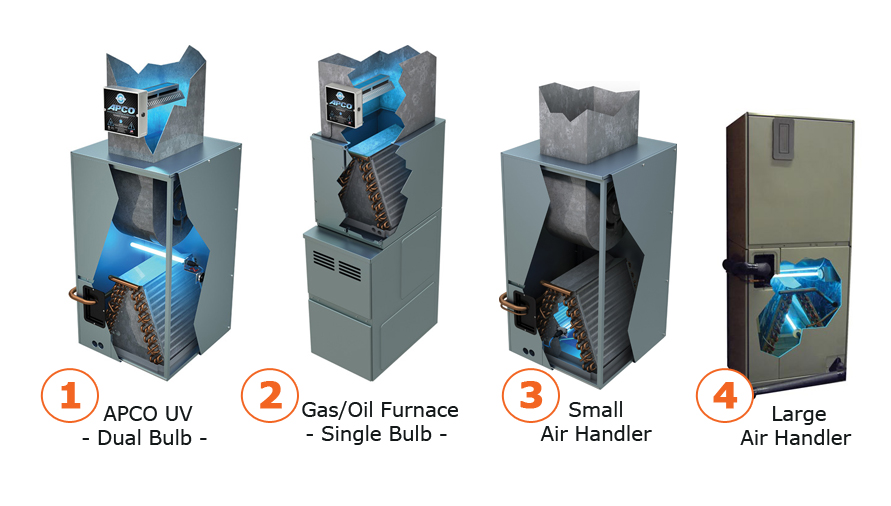 CAUTION: You must not look at a UV-C light bulb without eye protection, just like looking at the sun they will "burn" a spot in your retina.
Need Replacement Bulbs? Click Here
!
---